HUT Checkr!
NHL 16 HUT Companion App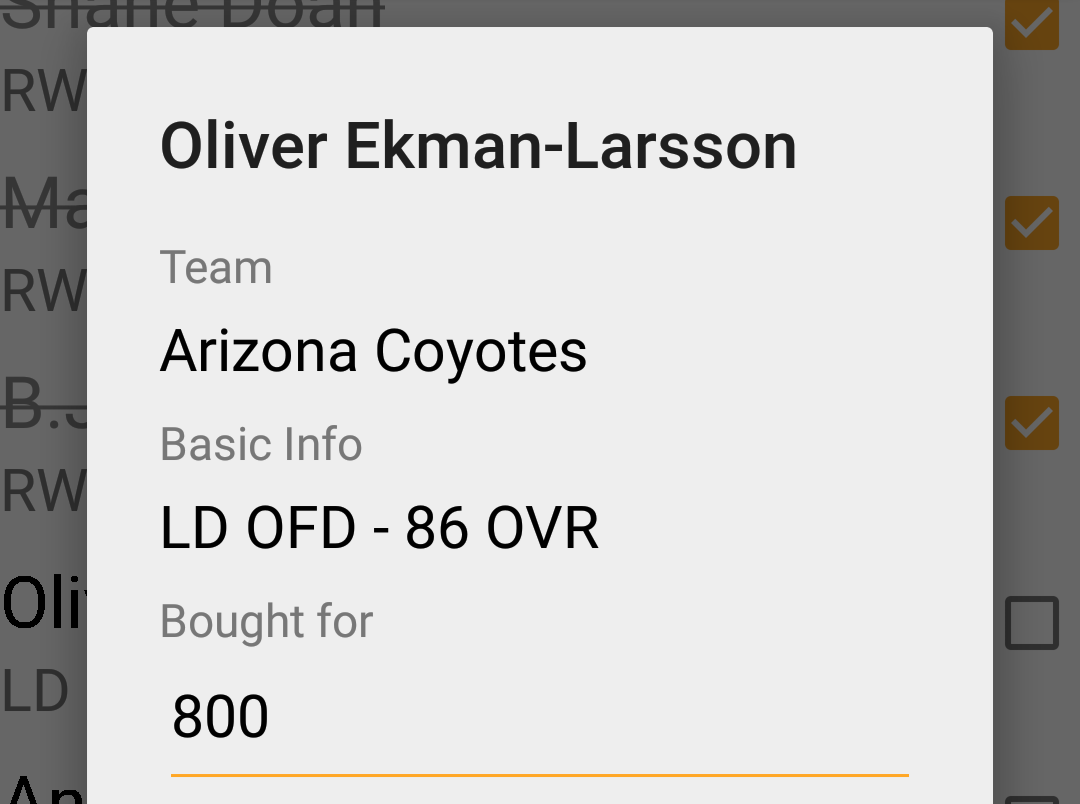 Written in Java using Android Studio
Targets API 23, compatible with 14+ using support libraries
Design and Development
Helps users to keep track of their collection inside of EA's NHL 16 HUT mode. It is possible to mark certain cards as collected along with the cost of the card, each team also shows its completion status. You can also input the average price the card is selling for and calculate the net gain or loss on a per team or card basis. The app was developed for free as a gift to the reddit community.